At The Edge of Darkness
2017-2022
Background

At the edge of darkness is a series of work referencing an incident between Columbus and a solar eclipse. In February 24, 1504, Christopher Columbus was stranded in Jamaica where the locals were resourcing him and his fleet. When the First Peoples of Jamaica ceased to support Columbus, he used an eclipse mapped on the calendar of Regiomontanus to manipulate the locals, making them believe that he caused the moon to swallow the sun and subjecting them to his will.
The centrepiece of this series is
When Conquest Swallowed The Sun,
originally presented in the group show
Beyond The Veil
curated by Jake Treacy (2018) using a hanging perspex, round lightbox and a projector. Later it was re-installed as a large scale banner for
Aeon Resurecction
also curated by Jake Treacy (2022) at Incinerator Gallery.
---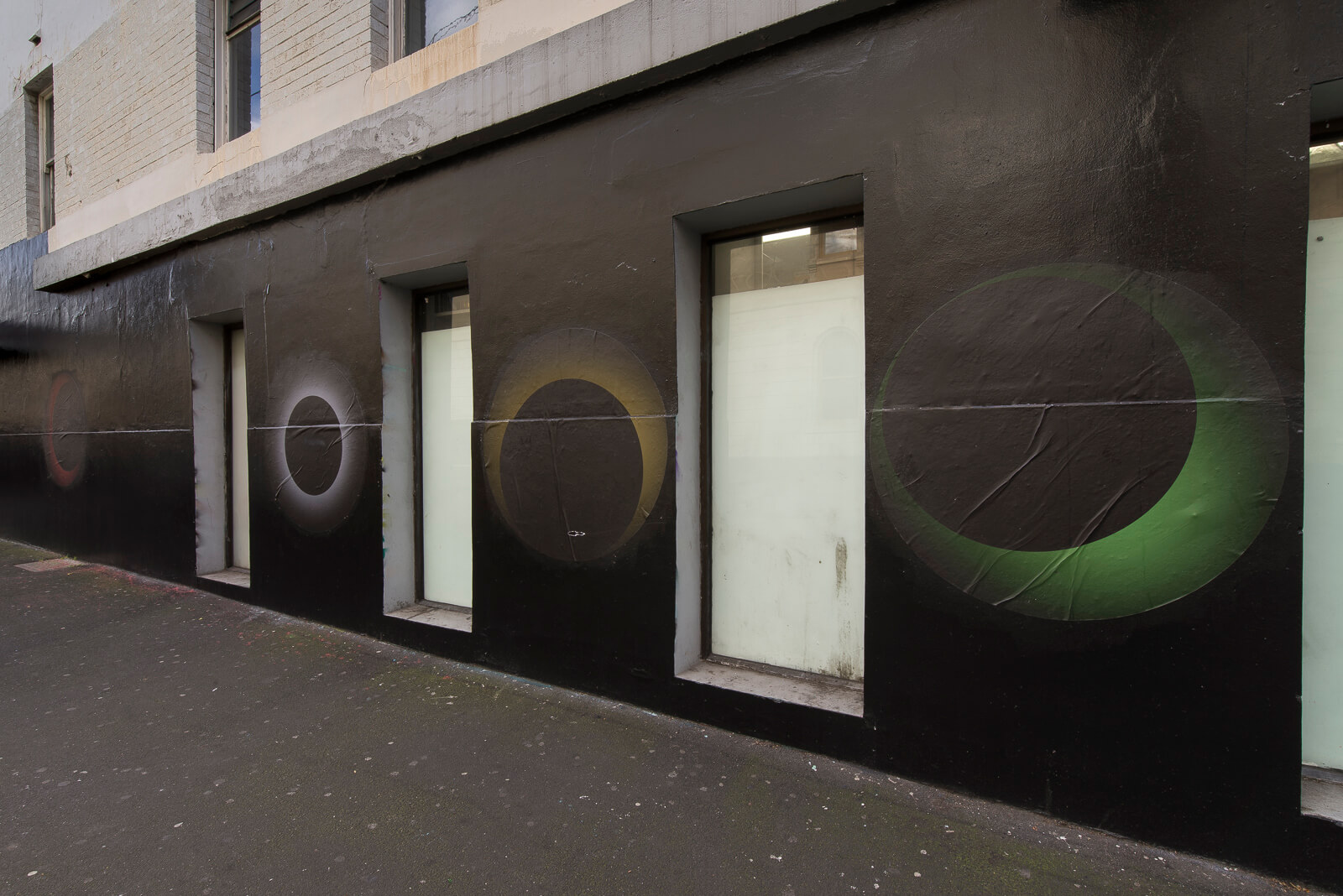 In the past, Ramírez has deployed this mechanism to create a series of public artworks. Most notably one in the facade of Deslave Gallery, located in the street Cristobal Colón (Christopher Columbus).
---
Ramírez also focused on the eclipse framework for his solo exhibition at Deslave, Tijuana, in 2018. Where he presented pieces from his show
The Umbral Empire: Prologue
(2017) and
Postcard eXotica
(2016-18) in relation to the
When Conquest Swallowed The Sun
(2018-22).