Background

Dark Oval
looks at apparitions of the Virgin Mary in states of emergency to reflect on our contemporary world. Ramirez's interest in the phenomenon of Marian apparitions has led to various outcomes that explore the art historical context, sonic potentials, poetic dimensions, and palpable darkness of Marian apparitions. His essay
Thorns and Prickles, Shine like Gold: Towards a Sonic Marian Apparition
(2021)
exemplifies some of the concepts and thought processes that underpin this artistic research.
This project began with an interest in the 1531 apparition of the Virgin Mary 'Tonantzin Guadalupe' in colonial Mexico. This Marian apparition is canonised by the Vatican with the support of two important documents: a 'miraculous' image standing for a mestizo Madonna, held in La Basilica Guadalupe, Mexico City, and handed to the Indigenous Saint Juan Diego by Mary herself in the 16th century; and a Nahua (Aztec) poem called
Nican Mopohua
(1649), which recounts the encounter between Saint Juan Diego and Tonantzin Guadalupe.
---
The Perfect Ever
(2021) carefully re-edits a scene from Mexican film 'Las Rosas del Milagro' ('The Miracle Roses', 1960) to hijack the image of the Virgin Guadalupe with an eerie void. The work explores the notion that SFX characters in Hollywood films resemble an audiovisual miracle by super exceeding the reality of the set. This is specially true of filmic adaptations of cartoons or video games, for they actualise icons by bringing them into a photorealistic plane–similar to how religious icons begin as two dimensional renderings that become three dimensional in miraculous tales. Ramirez reflects on this perceptual game by replacing an apparition of the Virgin Mary in 'Las Rosas del Milagro' ('The Miracle Roses', 1960) with the iconic reduction that he achieved in
60 Images of the Virgin Mary
(2020). And cutting down the dialogue to isolate the expressions of 'awe' performed by the actor while incorporating a soundtrack from the internet. The result is an ambigious and sinister scene that points to the palpable yet comical darkness of a divinity briefly visiting earth.
---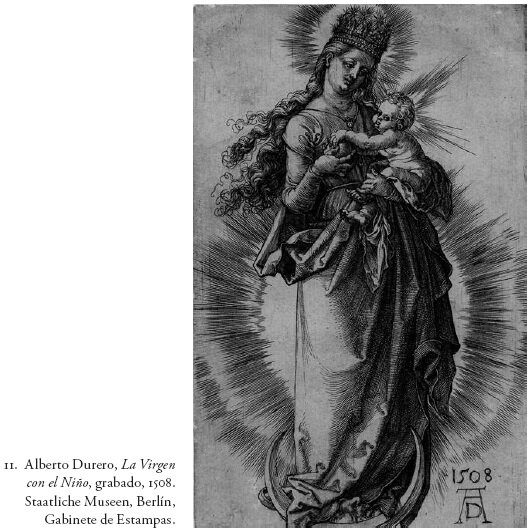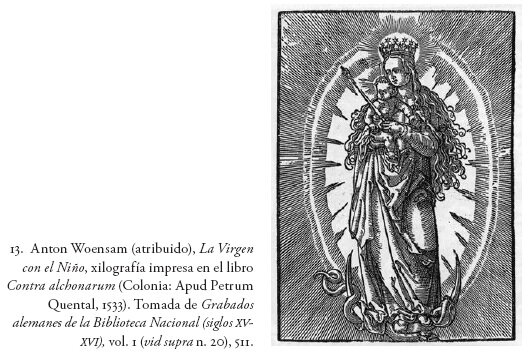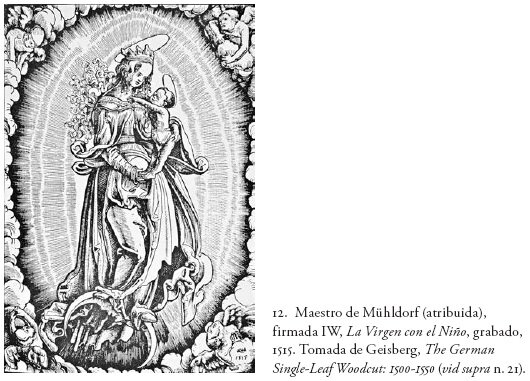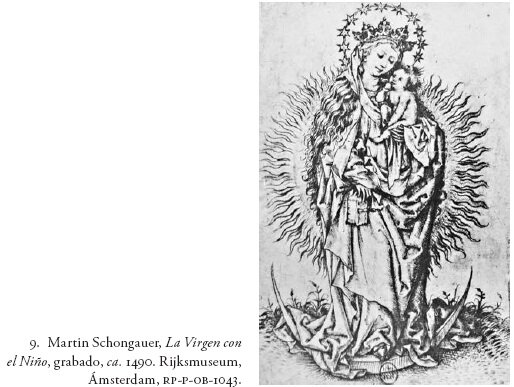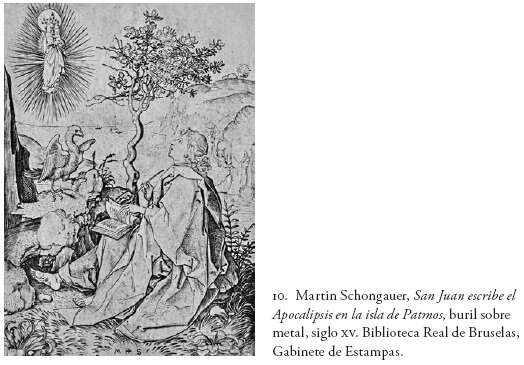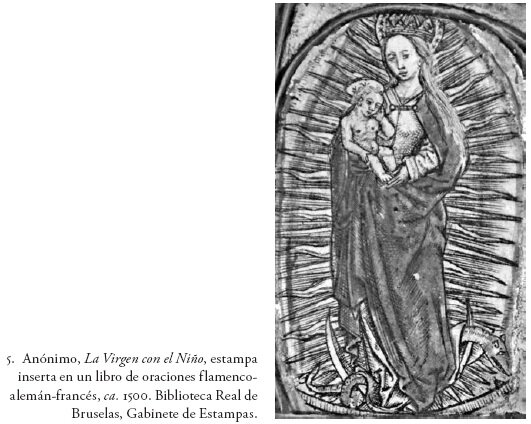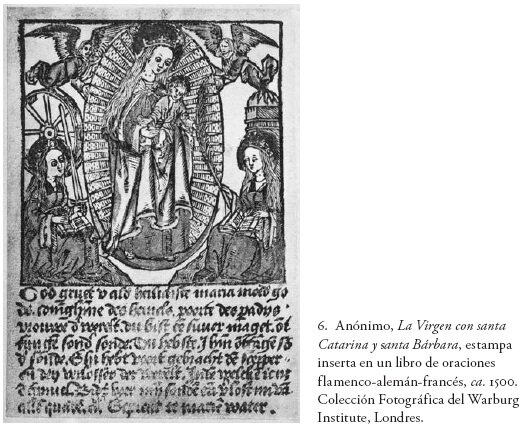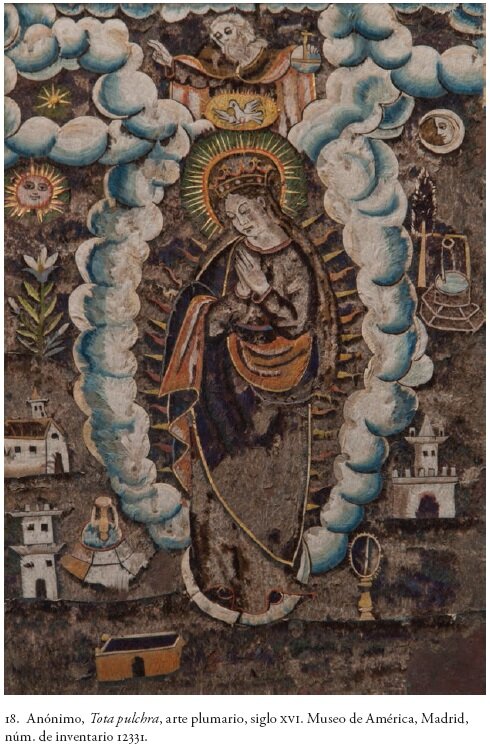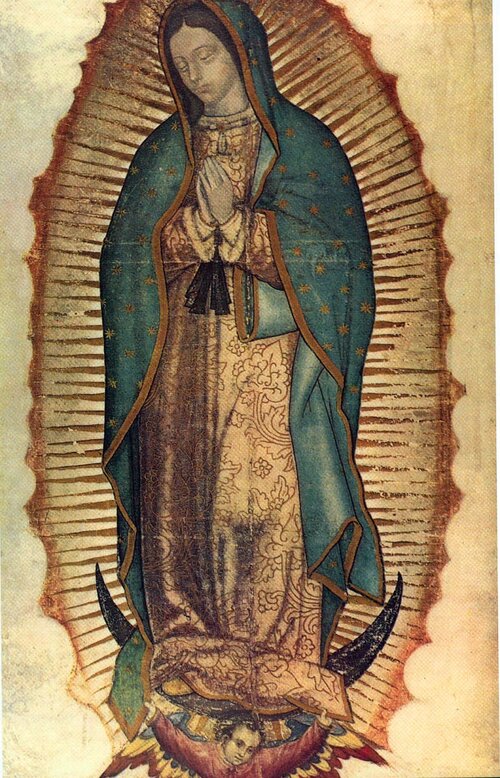 Ramirez began to study and distort the formal qualities of Marian iconography by making the large scale print titled
60 Images of the Virgin Mary
(2020), an iconographic effigy created by the artist, that references the 'miraculous' image held in La Basilica de Guadalupe. The work reveals that while the Guadalupe painting is mythologised as divine in origin, it blatantly references the 'mulier amicta sole', a pictorial convention that depicts the Virgin Mary as shown in the Book of Revelation, where a woman is wearing the sun with the moon under her feet and a crown of 12 stars. As the title suggests, Ramirez studied 60 images of the Virgin Mary predating the apparition of 1531 to isolate two elements this chain of representations share in common:
the mandorla
and
the moon under her f
eet. The 'mandorla' is an oval backdrop: an iconic gesture deployed to visualise a rupture in time and space, a moment of transcendence, an episode of beyondness. This work teases out this connotation to imagine the veneration of a dark portal without destination, a site of ambiguous worship.
Having laid the pictorial foundations of this work, Ramirez moved on to making a video piece.