Single Works 4 Group Shows
2017-ongoing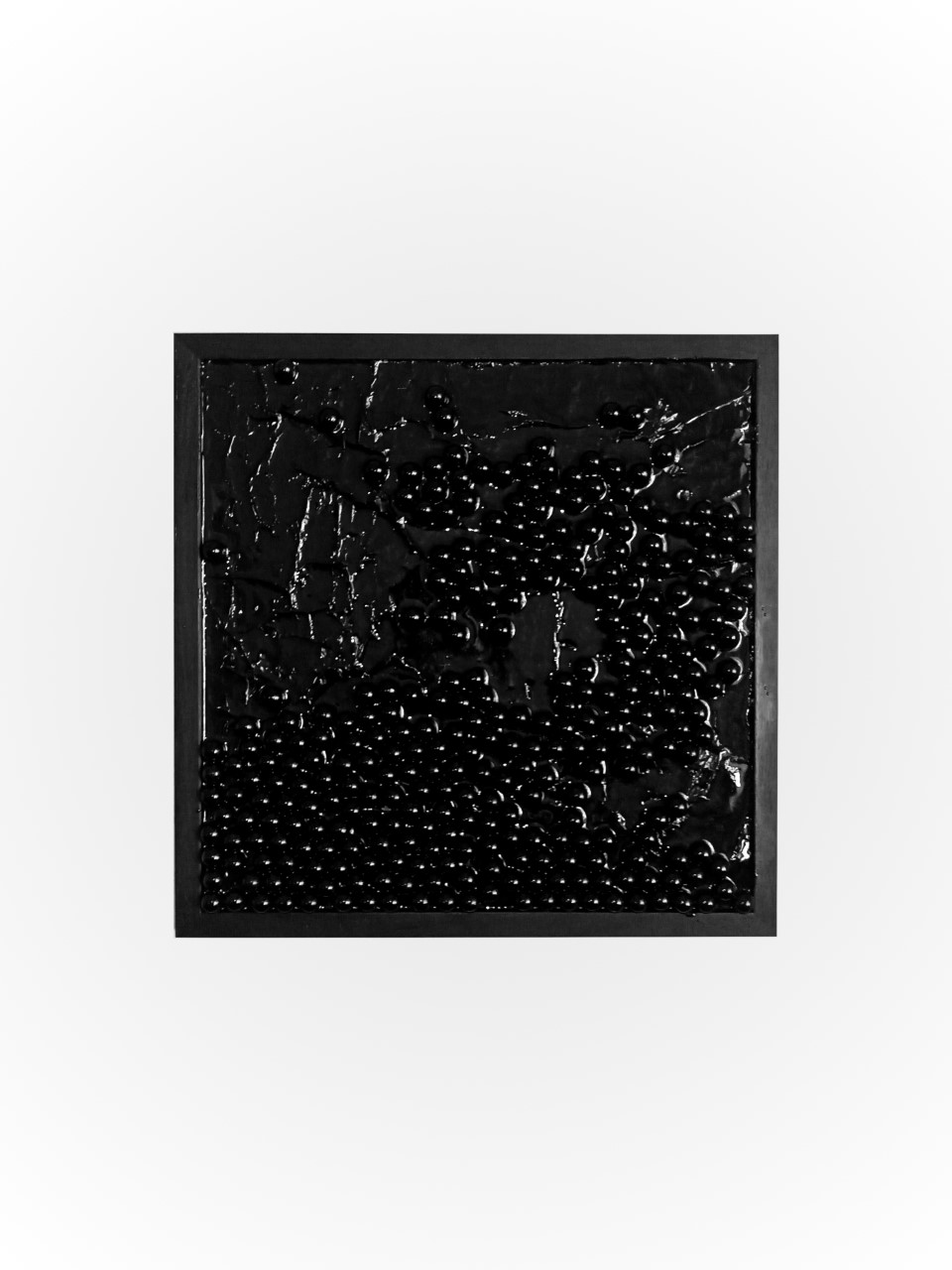 i lost my marbles 4u (2021) looks at the idiom of 'losing one's marbles' to represent a state of fall, ellation and loss. The work captures black marbles amidst descend to immortalise a fleeting moment of perfect turmoil. Like infatuation in a state of eternal passion–or a child in never ending play–these glass balls are caught in the heat of black aluminium foil, where they burn without combusting. The piece is a grieving object, celebrating the transience of life, where we move like ghosts in a parade of dissipating memories.


---


Performance Lecture for Mono-Poly (2021) delivering the article Thorns and Prickles, Shine like Gold: Towards a Sonic Marian apparition to an unsuspecting audience.


---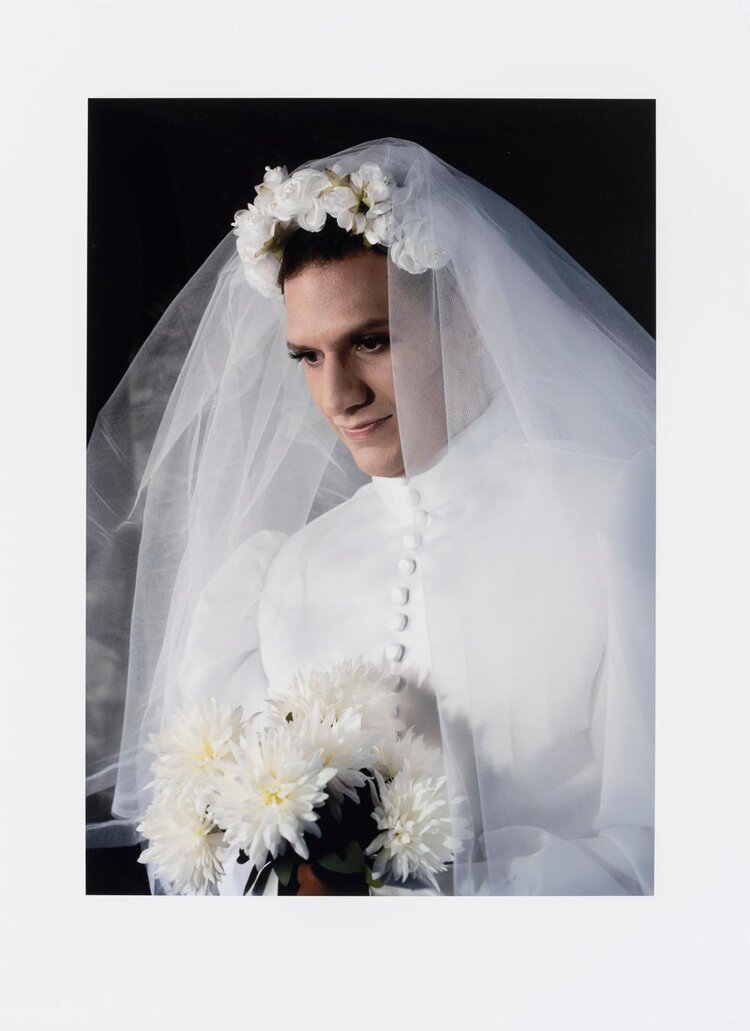 Staring at my mother's photograph for 15 years without blinking (2019-2020) re-stages a picture of the artist's mother, shot on the day of her wedding. The new copy resembles the original but finds a new phantasmagorical quality in its distance, rather than the closeness, to the original.


---
Lacrymatory (2019) is a small vessel containing the artist's tears, collected during a one month period of time.

---

Delegated Performance (Radish) (2017) is a commission by Melbourne Central Shopping Mall x MARS Gallery.

---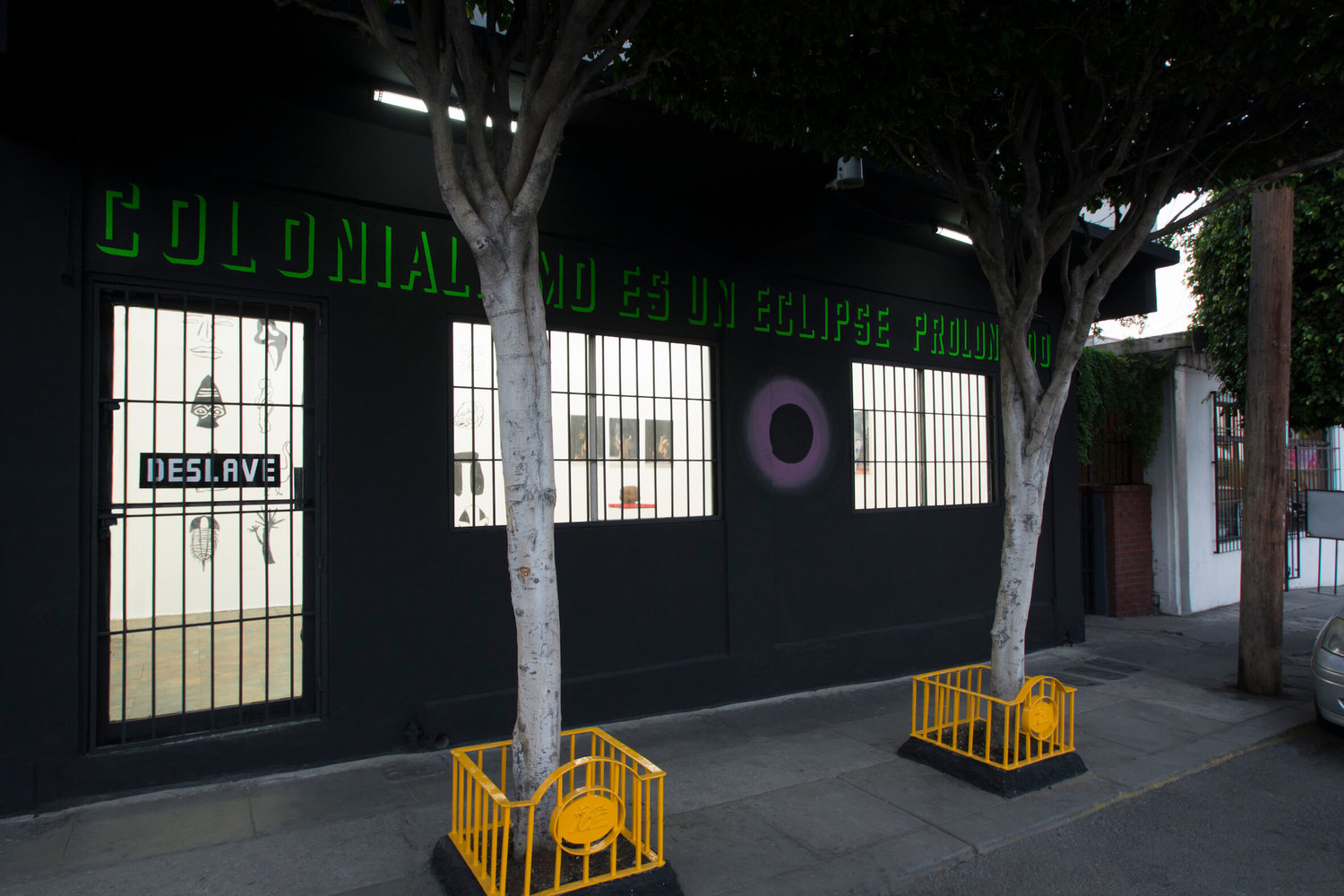 Colonial Eclipse (2017) is a mural reflecting on the process of colonialism through the symbolism of an eclipse. It incorporates a brief text that reads "Colonialism is a prolonged eclipse" along with different phases of a solar eclipse. This phrase conveys the feeling one may experience after centuries of colonisation. Indeed, the blockage of the sun – a sudden phenomenon that appears to engulf the world in a penumbra of darkness – conveys an experience of cosmic invasion.