Single Works 4 Group Shows
2017-ongoing

☑ Cabronx And Leftist Deceiver draws from sheep idioms to look at the phenomenon of communal narcissism, where an individual exploits collective preoccupations to elevate themselves at the expense of others, under the toxic guise of virtue and progress. Like ticking a box, the artist stuffed a box frame with wool, then modified it to create a demonic veneer. The outcome connotes a bad sheep in the flock or one who follows a great evil.


---
This ongoing suite of works called Snowflake references idioms with materials, such as 'losing one's marbles', to depict emotional states of mind. The artist situates this interest in the Right's accusation that the Left is made of snowflakes, taking this contempt as a point of departure to investigate emotional sensitivity.


---

Ramírez delivers performative readings of his writing regularly in a range of contexts, ranging from institutions to alternative spaces.


---

Series of t-shirts designed for SEVENTH Gallery's annual fundriser Love you, wish you were here in 2021 and Soft Quitting in 2022.


---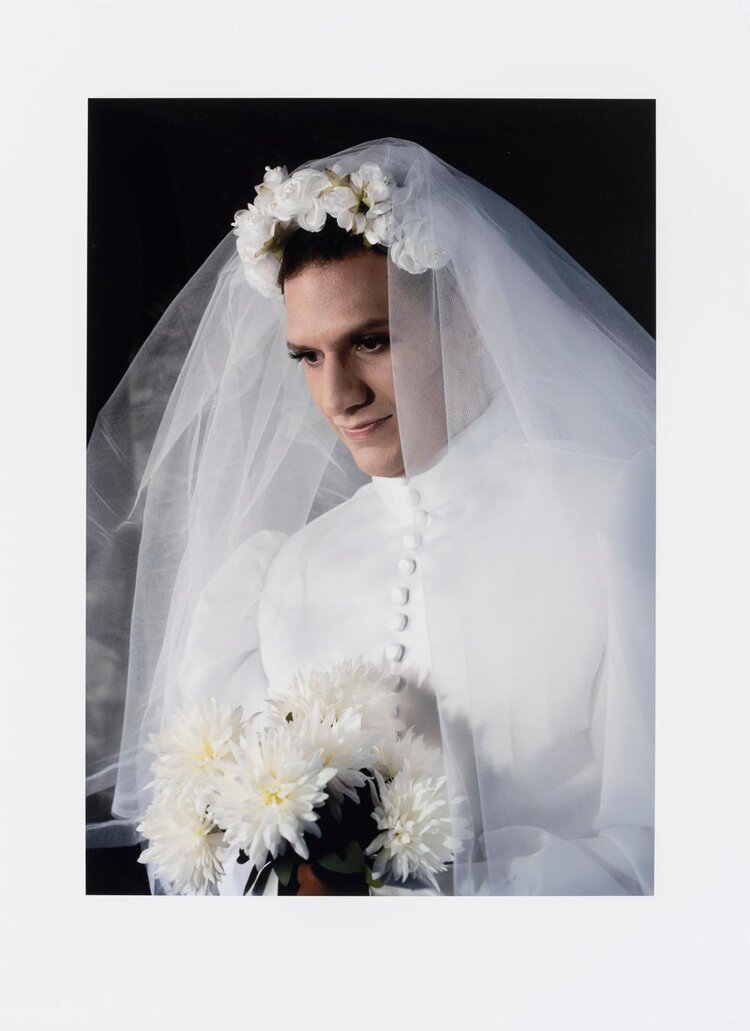 Staring at my mother's photograph for 15 years without blinking (2019-2020) re-stages a picture of the artist's mother, shot on the day of her wedding. The new copy resembles the original but finds a new phantasmagorical quality in its distance, rather than the closeness, to the original.


---

Delegated Performance (Radish) (2017) is a commission by Melbourne Central Shopping Mall x MARS Gallery.