Troll
is a suit of sculptural pictures inspired by the darkness of online behaviour, ranging from the punitive narcissism of 'woke' trials, to the oppressive machiavellianism of white supremacism and the psychopathic nihilism of trolls. It appropriates Renaissance paintings of the Antichrist disguised as the Madonna, to equate the toxic moralism of social media to the preachiness of this dogmatic iconography. While observing the hilarity of employing these small mobile devices to shape grand moral ideals. The blue iris of the frame in Troll reminds us of our collective eye strain and that we are in the hell mouth of Silicon Valley, where our plights become data in a multi-billion-dollar industry.
Since it is common to find Medieval and Renaissance paintings on meme culture, Ramirez comically propose that this is the Internet's subconscious reflecting our regressive concerns for moral purity and salvation. The work provides no guidance but it offers a cynical view of this unique cultural moment by shortening the gap between 4Chan abjection, and the creative Left. Today, we are all monsters.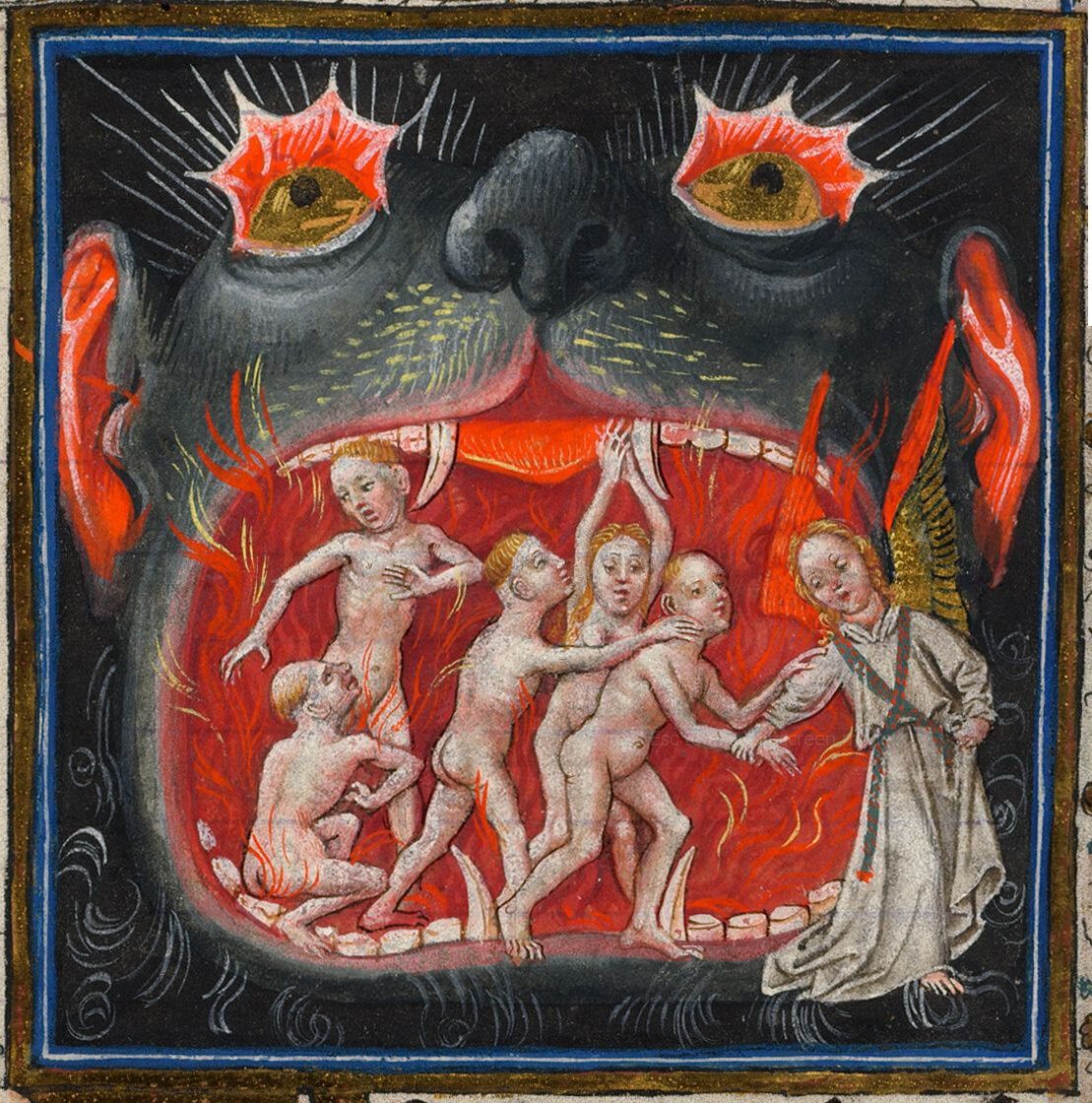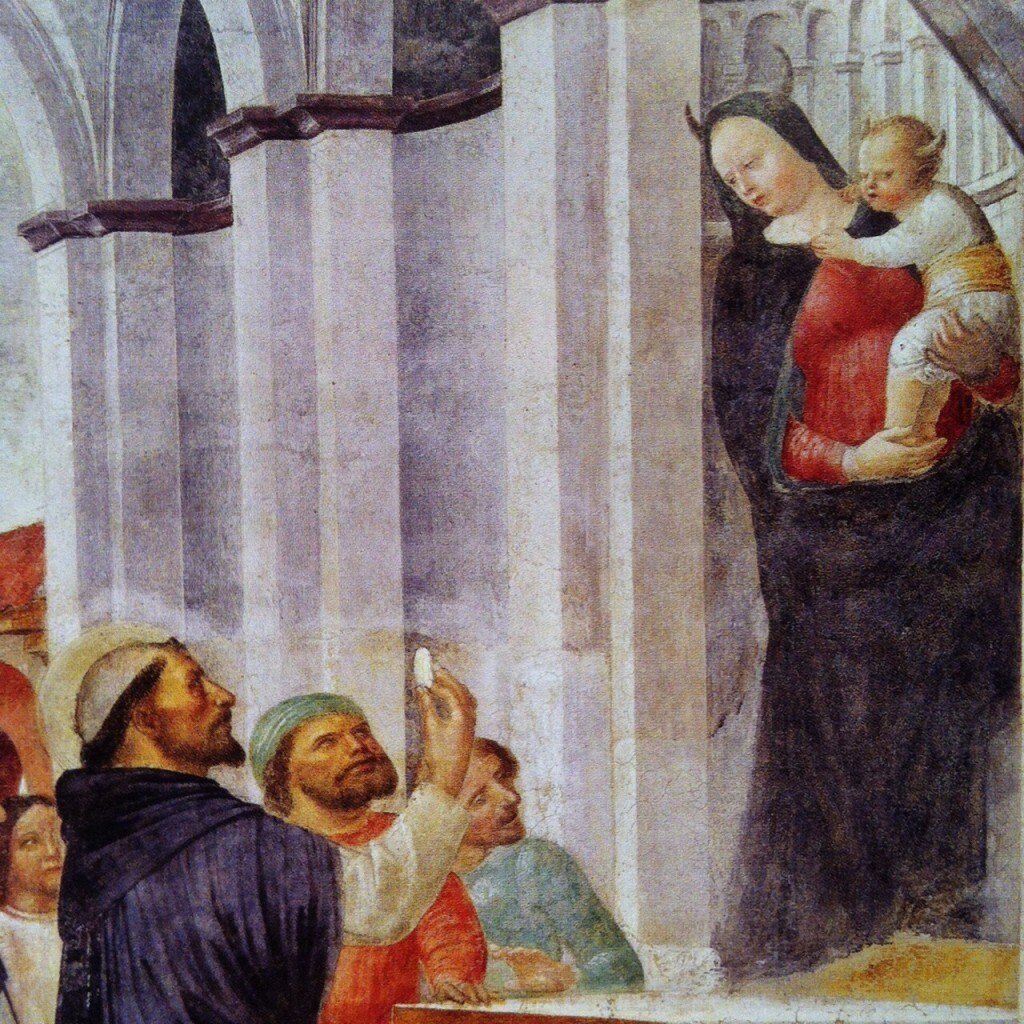 The work features two Renaissance paintings by Antonio Vivarini and Vincenzo Foppa depicting a horned Madonna. They are part of larger scenes capturing a miracle by Saint Peter Martyr, who was an Inquisitor in Italy during the 15th century. The artist rescues these images to mock the dogmatic attitudes that haunt the recesses of our contemporary imagination.
To reference the digital pathology of trolling, the artist incorporates the grimace known as 'trollface', which evolved from Rage Comics and the pits of 4chan. Rage comics are brief story lines made with a set of predetermined faces drawn in Microsoft Paint and endemic to meme culture. The frame of these works are inspired by the Medieval trope of the hell mouth, which figures the entrance to hell as the gaping mouth of a beast. While also bearing a monstrous appearance that generally evokes the idea of an ugly creature.
Troll
reflects Ramirez's wider interest in representations of the Virgin Mary during states of emergency as seen in
Dark Oval
(2021) and the topography of the devil shown in
When I was a child, I used to dress like El Diablito
(2021).